Get These Red Carpet Looks with It's a Wig!
Let's face it..We love watching the red carpet to see our favorite celebrities rocking the latest trends. We not only love checking out their shoes, accessories, and red carpet wear, but we love admiring their knockout hairstyles. Celebrities have set the latest hair trends for decades. Think the 60s sleek blond curls of Marilyn Monroe or the 70s fierce afros inspired by Diana Ross' iconic dresses and costumes. Hair, in many ways, dictates style. Have you ever dreamed of strutting your stuff down the red carpet with all eyes on you? What girl hasn't? We here at It's a Wig! love when our customers feel and look great wearing our wigs, so we thought we'd make it easier for those dreams of yours to come true. We picked three of our recent favorite looks from Brandy, Paula Patton, and Sanaa Lathan to show YOU how you can get these celebrity hairstyles on your own dime and budget.
HAIR INSPIRATION: BRANDY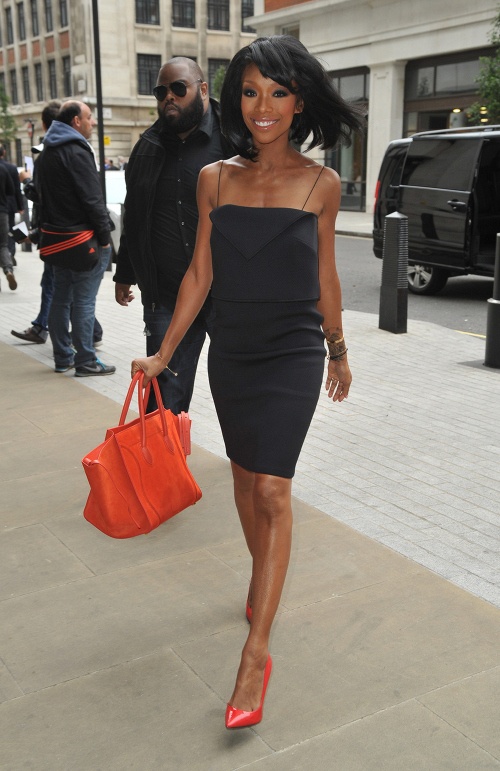 Here, Brandy looks flawless in a simple spaghetti strap dress paired with an orange satchel and bright orange pumps. Brandy 's full bob with airy side swept bangs is a great complement to her stunning attire. The look reads effortless and classy.
GET THE LOOK: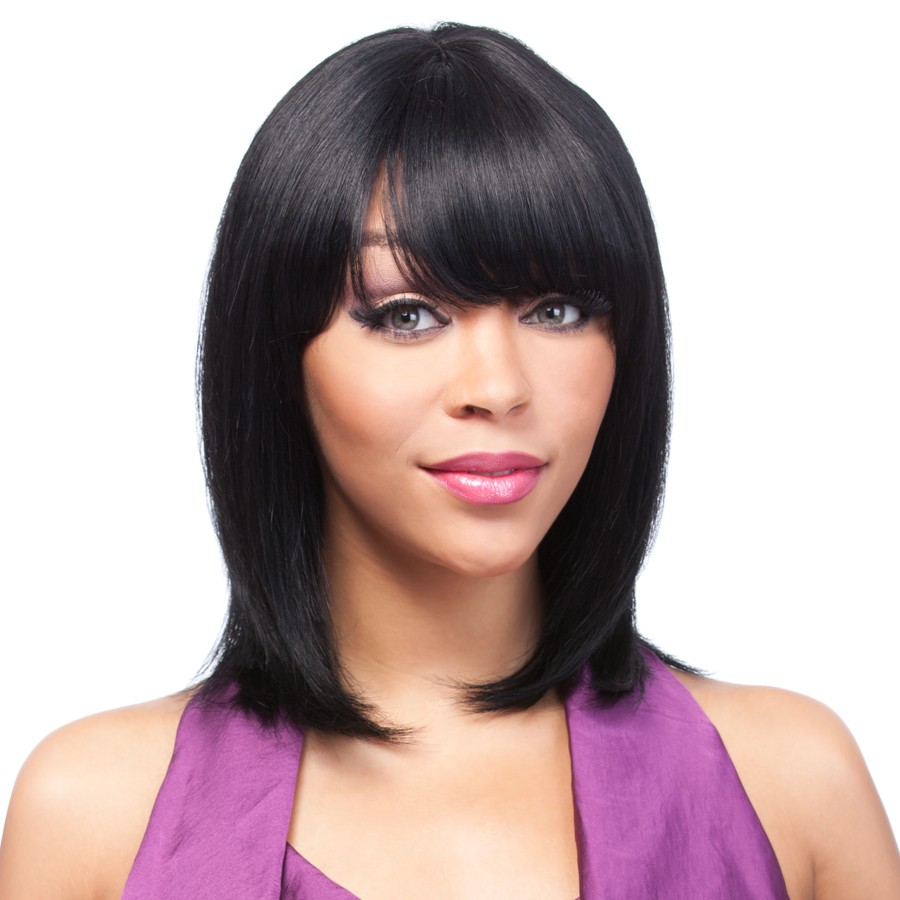 Our HH Remi Yaki 1012 from our luxurious Remi line is a perfect match to Brandy's bob. All of our Luxurious Remi wigs are precut and trimmed to be worn instantly. The straight bang is trimmed to a length that will not irritate your eyes. You can easily adjust to get the side swept look Brandy dons in the look above. Wear this wig, find your sexy date night black dress, paired with bright pumps, and you'll be ready for your next red carpet event in no time!
HAIR INSPIRATION:PAULA PATTON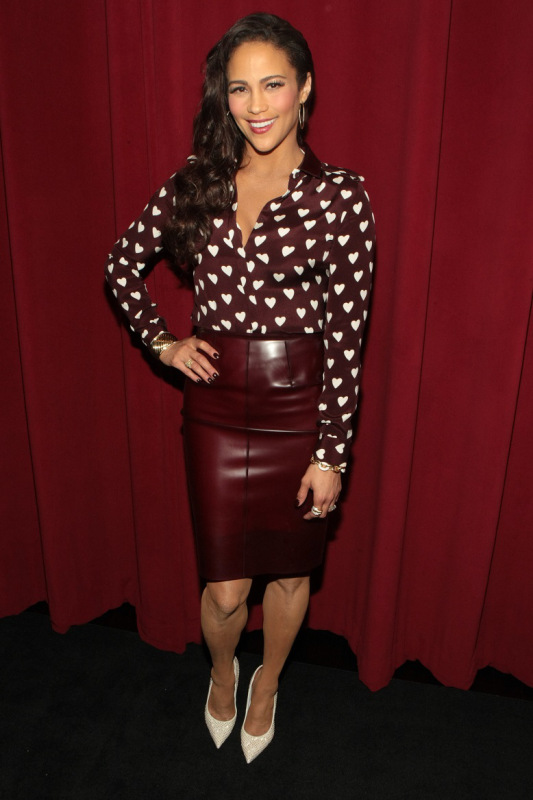 /p>
Paula Patton is known for her gorgeous smile, impeccable style, and equally stunning hair. Here, Paula goes sexy causal with a fitted burgundy leather pencil skirt and flowy chiffon blouse to match. Her white pumps give the outfit a sophisticated air. Her loose side swept natural waves add the finishing touch to this sizzling look.
GET THE LOOK:
Try our Remi Natural Part Lace Natural Wave 20. To look like Paula, simply put on unit and use pins to secure one side of hair to the nape of your head. Beware, you might have people stopping you to ask to take your picture because of your semblance with Paula. Make sure to flash your million-dollar smile and you'll be sure to fool the paparazzi!
HAIR INSPIRATION: SANAA LATHAN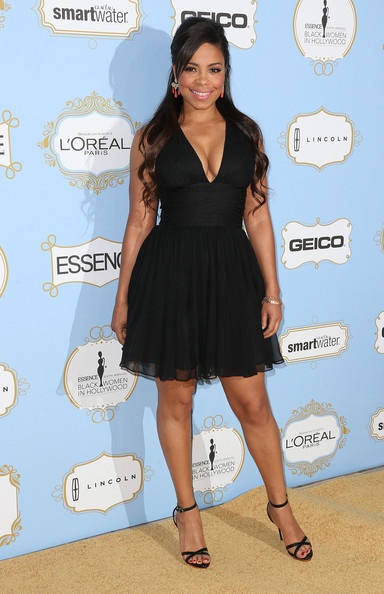 Image Source: Styleite
Sanaa Lathan is known for her red carpet classics. Here, Sanaa pairs a flirty A-line black cocktail dress with elegant t-straps heels. Sanaa goes for length with her flowing loose waves, slight pompadour, and side bangs. Her orange-accented chandelier earrings bring out her flawless smile.
GET THE LOOK: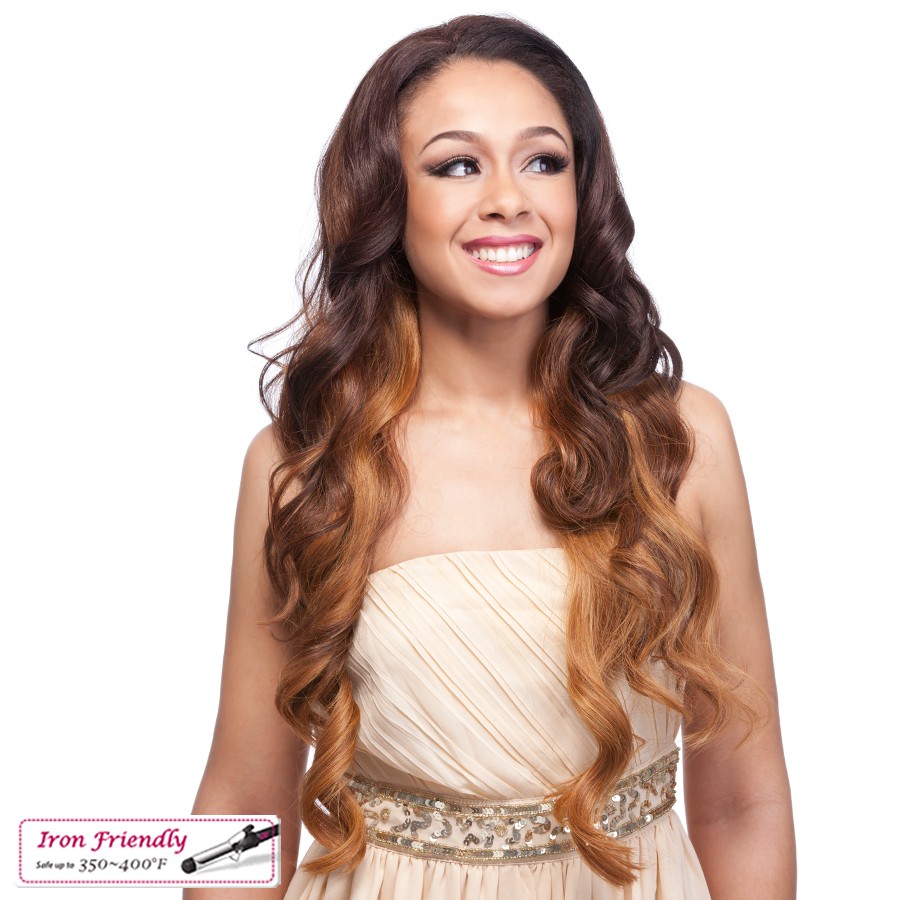 Try our Half Wig Smooth to get Sanaa's sexy waves. Simply put on wig, leaving some of your hair out in the front to create the side bang and pompadour look. Our HW Smooth is available in a variety of colors for the hair hottie who wants to stand out with color. This wig is iron- friendly, so you can easily retouch or enhance curls using a curling iron. Pair this unit with a stunning cocktail dress and turn heads at your next dinner party! Happy hair styling!
Stay tuned for our next Ladies Talk post!
Connect with us on Facebook and Twitter and let us know your thoughts. #itsawig