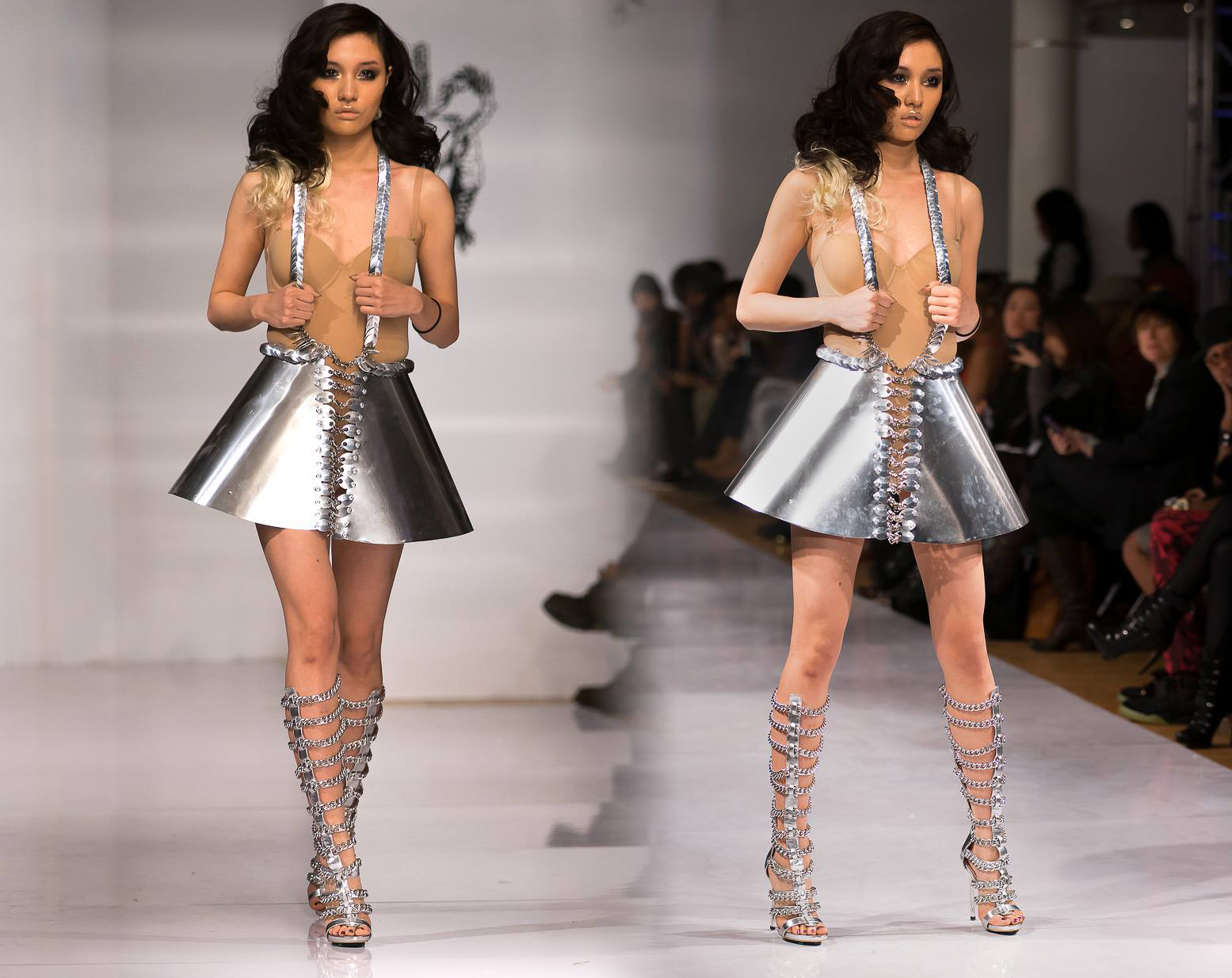 On February 6 2014, It's a Wig! collaborated with couture jewelry designer Laurel Dewitt to provide hair for her New York Fashion Week runway show featuring her infamous "wearable art" pieces. The show, which featured both male and female models, showcased innovative and beautifully-designed metal dresses, head pieces, tops, bottoms, and her signature couture jewelry pieces. Combined with the bold metallic gold, silvers, and blacks, the collection had a very regal god/goddess feel.
As one of the show's sponsors, It's a Wig! provided all the wig units and hair extensions used during the show. The theme for the LaureLuxe show's hair was inspired from the regal and avant-garde moods of Beyonce's music video Haunted stated lead hairstylist, Janel Sealy Smith of Cocoa Mane Salon. Janel, with the help of the It's a Wig!, added extensions or wigs to the models hair in order to achieve the maximum "voluminous" look needed for the runway.
Here's a list of all the It's a Wig! units (color 613-6) used during the show:
The grungy, dirty, smoky makeup style for the show was motivated by the blockbuster hit 300 explained lead makeup artist AJ Crimson. He wanted the male and female models to look alluring and sexy but yet as if "they were all part of the same tribe."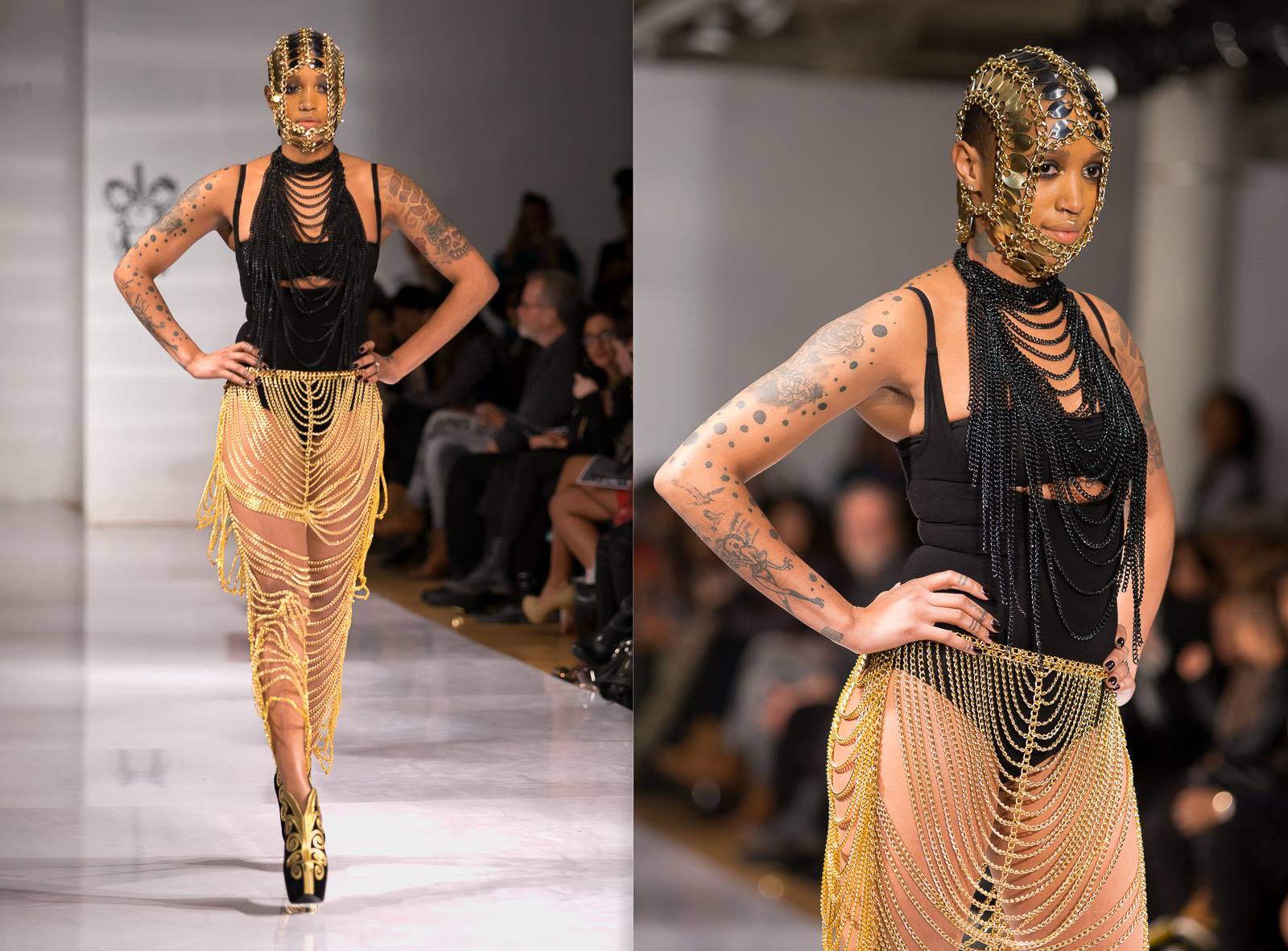 Some of the designs for the show included sexy gold two- piece ensembles, ornately woven silver sequined and chained fitted dresses, fringed and tin-inspired jumpers and capes, and also child vests, dresses, and headpieces. The show even included performance artists, which kept to the wearability of art show theme.
Check out photos from the runway below: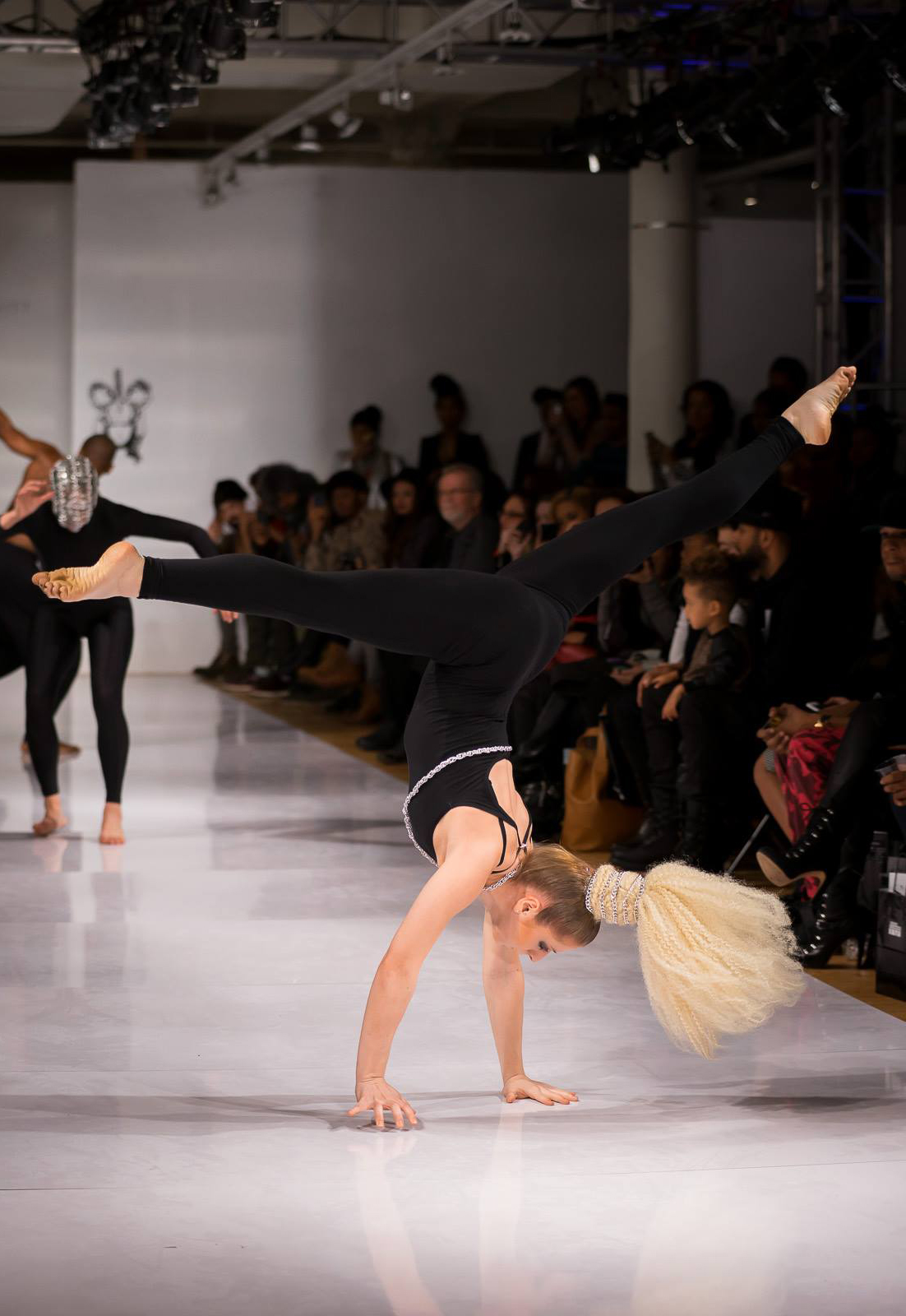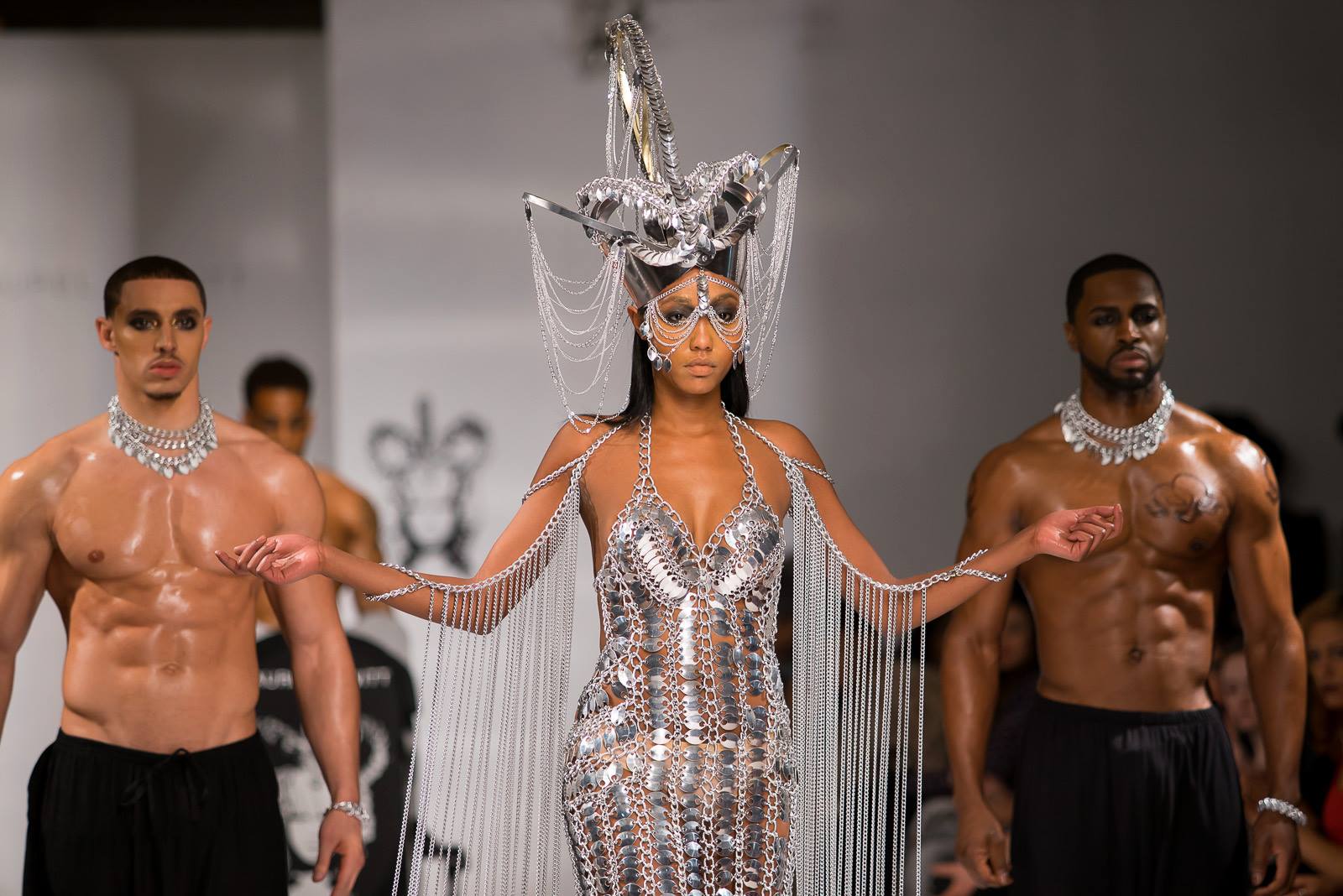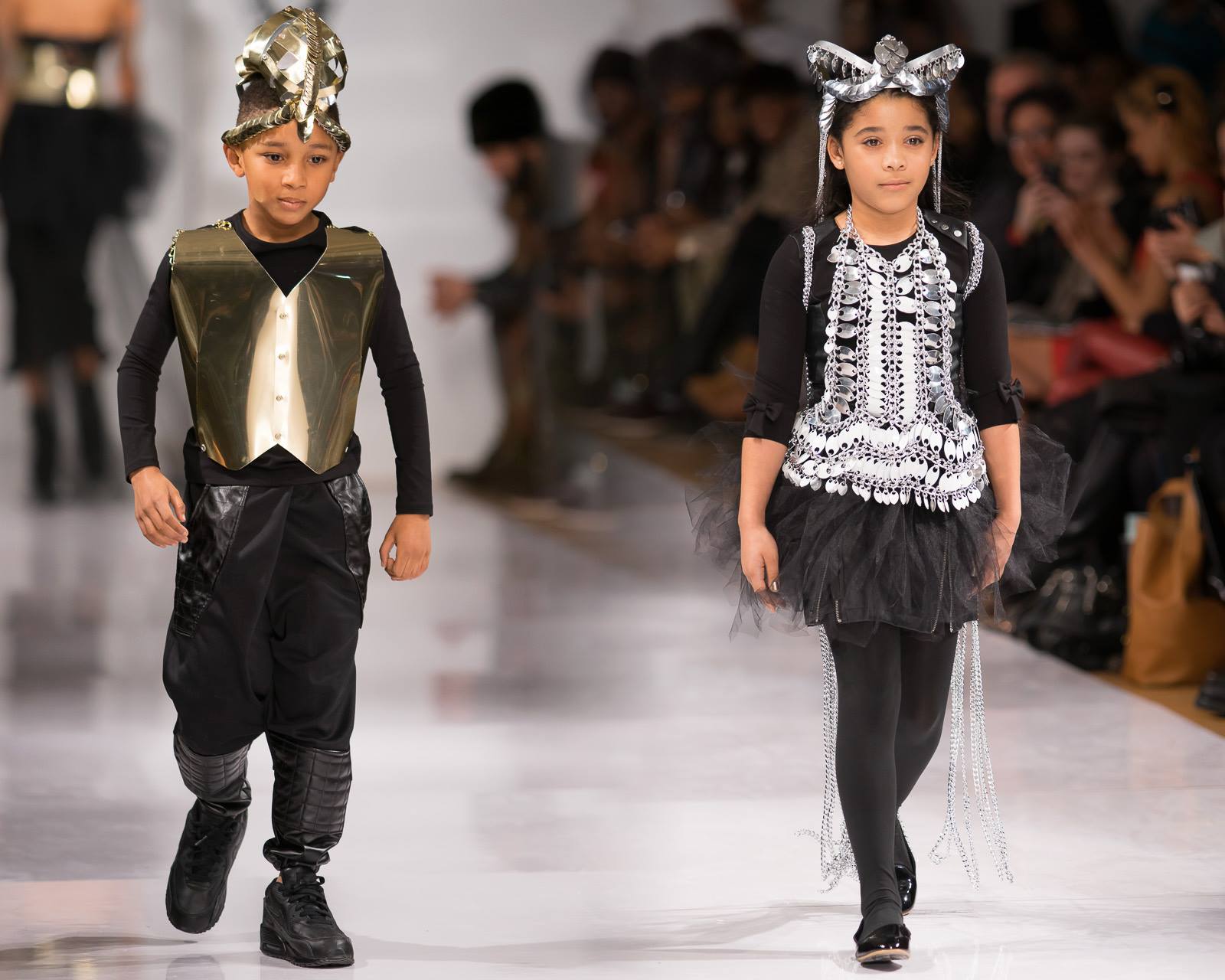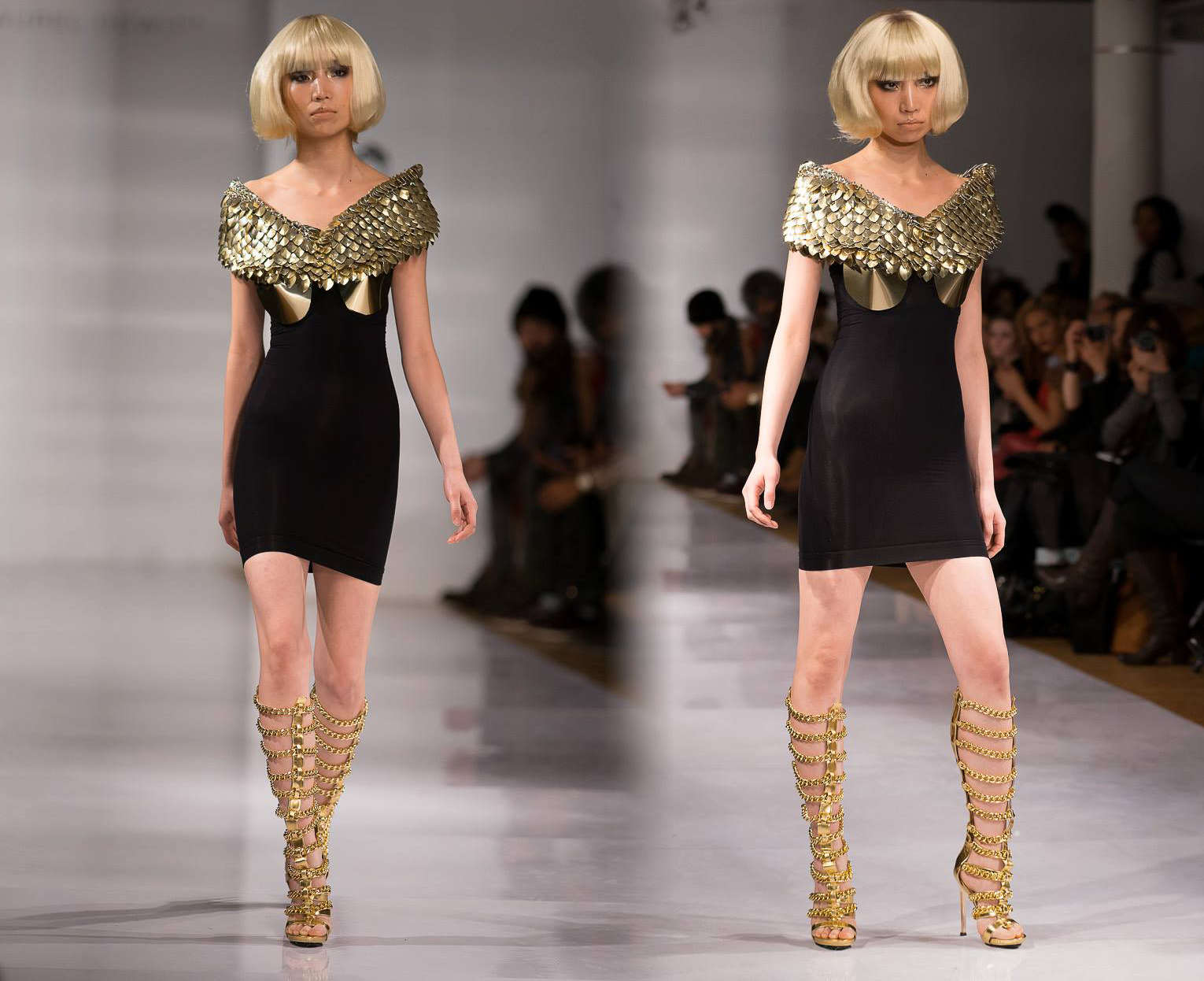 Laurel Dewitt, head designer and founder of LaureLuxe, which launched in 2010, is known throughout the accessories industry for her couture jewelry designs. Laurel's pieces are all ornately handcrafted, customized, and created from recycled aluminum geometric shaped plating. The brand's fashion forward and eco-friendly custom metal pieces have been worn by fashion icons and notorieties such as Mulla Jovovich, Cyndi Lauper, Lady Gaga, Kelly Rowland, Will.i.am, Nicki Minaj, and more.
It's a Wig! was proud to be one of the sponsors for the Laurel Dewitt 2014 New York Fashion Week Show, helping to bring the designer's creations to life on stage for a packed room of fashion influencers, celebrities, tastemakers, and visionaries.
For more on the brand check out, www.laureluxe.com
What's your favorite Laurel Dewitt look?
Join the conversation on our Facebook page or use the hashtag #itsawig on Twitter.