THE BLUNT CUT HAIRSTYLE
It is no news anymore that the blunt cut hairstyle would never cease to exist in the fashion world. The style is flexible with every season and, at a particular time, was Rhianna's favorite hairstyle alongside Beyoncé and Lady Gaga. You might ask why this particular style has been the go to favorite right? The simple answer is that this chic and timeless cut brings out the perfect balance between the fierceness and fines in every aspect. Before we delve deeper into the products and features, lets first get to know what exactly a blunt cut style is.

WHAT IS BLUNT CUT

 
A blunt cut hairstyle is achieved when the hair is cut in a straight line across using scissors or clipper to arrive at a straight shaped look as opposed to the textured cuts that blends different finished lengths at the tip to produce more natural look. Blunts cuts were initially popularized for its ability to shape the hair and create a dramatic look.
»» 

James Rozier

(

@_rozier

) 

in our blunt cut wig

, 

Lace Kailee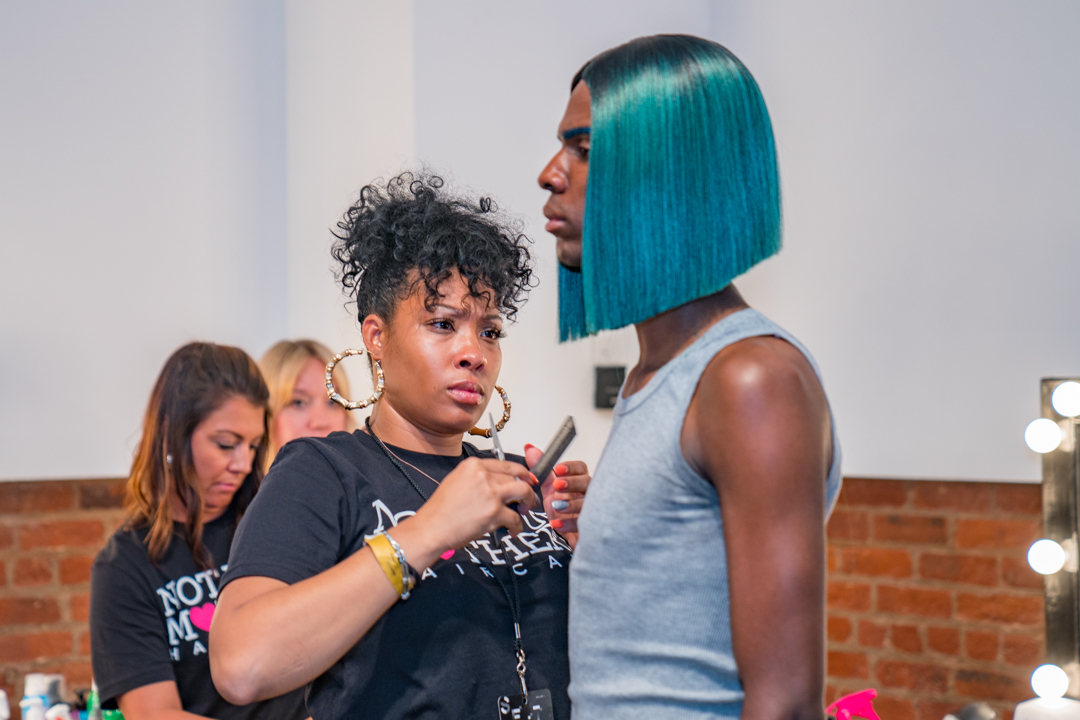 BLUNT CUT HAIRSTYLE AND FASHION 
The blunt cut hairstyle is fashionable no doubt and it is a timeless fashion staple hairstyle. We have recently had the honor to collaborate with Michele Carrillo(@makeupbymichele) and Orange Culture Nigeria(@orangecultureng) at Style 360(@style360nyfw) during New York Fashion Week.
Our blunt cut wigs, as multifaceted and versatile this cut is, were fabulously matched with the designer's approach, and the models undeniably pulled off the look and we were in awe and fully captivated by the presentation.
»» iamfofana(

@iamfofana

) & Trevor Sharlik(

@trehvur

) in

 Lace Kailee
View this post on Instagram
The blunt style can be worn to just hang down to the shoulder that flirt with the design of the shirts, and gives the low-key accent with beautiful colors that do not undermine the style as a whole. This classy and multi-faceted blunt cut flows with the contour of wearer's face and highlights the look with sexy and alluring vibe.
»» Chioma Obiegbu(@

dreyafrica

) in our blunt cut wig, 

Onika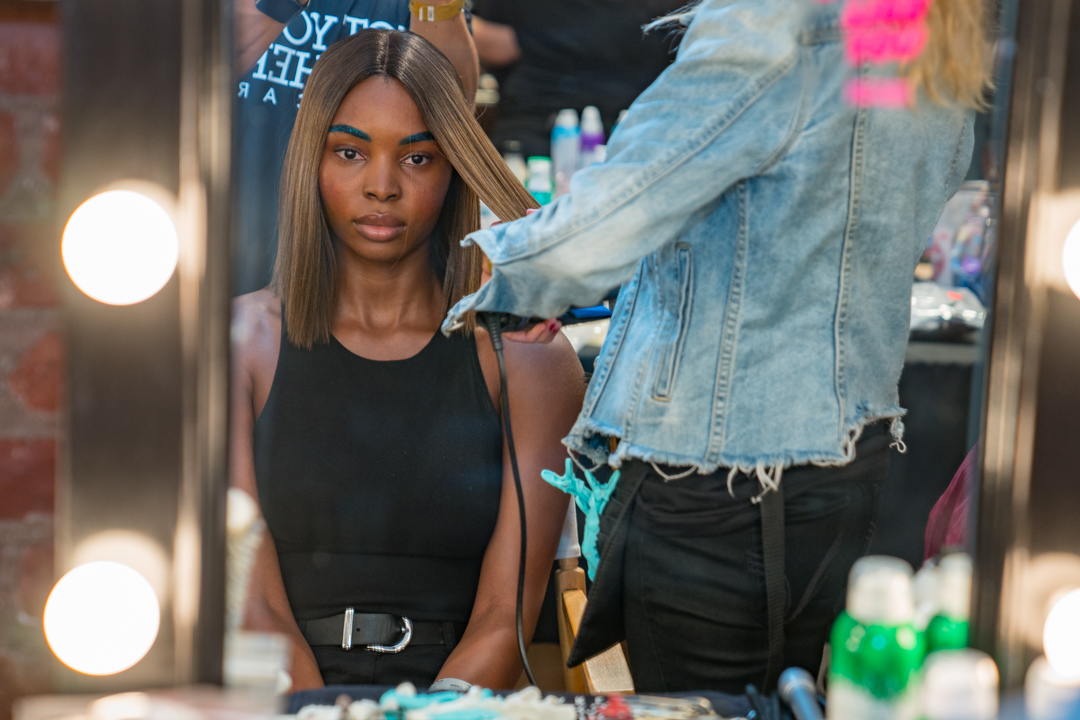 All in all, the blunt style goes well with whatever occasion and season. The cut and the hair type (especially the shoulder-length variation) heterogeneously complement each other to suit any face shape, body shape and build generally.

BLUNT CUT TREND 
Over the years, the blunt cut has evolved depending on the type, length, and nature of hair involved. Here are some of the different trends of blunt hairstyles that have been worn in the past:
The blunt cut shoulder length hair


This is amongst the most trendy of the lot. It is an easy to grow type that hands dust down to the shoulders and can be worn to any occasion is it is a very versatile look.

The long blunt cut


these are for people with long hair and sometimes it can be a bit tacky to keep these kinds of blunt hair in place. This is because you have to ensure regular trims to keep it all in one length and to help it grow out evenly. But everything put into its maintenance is totally worth it.

The blunt cut bob


This is for those that favor very short hair. The blunt bob helps emphasize the cheekbones as the and just below the back of the head not quite getting to the neck. It is very easy to maintain as it is just the occasional general pixie cut trimming that is required to keep it in place. Blunt cut for thick and curly hair: though sophisticated, these types of blunt cuts are quite fun and chic to wear. Having an even cut on an otherwise unruly mane is quite eye-catching and trendy. The only downside is, of course, regular visits to your salon for haircuts to keep its shape.

Blunt cuts for straight hair and bangs


Perfect for those who have salon-phobia. Blunt cuts for straight hair and bangs aren't quite difficult to achieve and also super easy to maintain. The hair already hangs down in an even sweep, just a few touches and you have an edgy and smooth hair to wear for any occasion.

OUR BLUNT STYLES 
Amongst the blunt cut styles featured, we would be looking at 2 of the most popular styles we have in our inventory which are the Onika and Lace Kailee.
1. ONIKA: the Onika is a shoulder-length blunt cut with a 4'' deep lace-free center parting that is very realistic. The hair is a soft Yaki hair textured hair styled in a way that is ready to go and falls between the length range of 5'' and 13''. It comes with a soft breathable cap that has adjustable bands to create a one size fits all wig. It is a heat resistant synthetic wig with luster and a two-toned color scheme. It comes in various colors which can be any of Jet black, Off black(Or natural black), Dark Brown, copper and red, mixed golden copper, red and black burgundy, Sunkist gold.
»» It's a wig, ONIKA
View this post on Instagram
2. LACE KAILEE: This blunt cut shoulder length wig is similar to the Onika except that it comes with a lace front and is a blunt bob with deep 4'' center parting. It also has a Yaki texture and has a long-range of 4'' to 12''. It is tangle-free with a soft breathable cap. It also has adjustable bands and s-hooks to enable it fit any head size.it is heat resistant and come in the following colors: Jet Black, Natural Black, Redwine, mix of black and light auburn, mix of strawberry blonde and light auburn, two-toned green and Burgundy.
»» It's a wig, LACE KAILEE
View this post on Instagram
Sporting a blunt cut hairstyle is the rave of every season and even more so emphasized by its re-emergence in the fashion trend recently. It's a Wig!'s blunt cut as was featured in the 360 fashion show goes perfectly with hats, scarf and even freely without an accessory. It also comes in many color variant to make the choice decision a very easy one. Wear a blunt cut and look classy today.