TOP 7 TOOLS TO SECURE YOUR WIGS FOR LONGER

If you've ever used wigs in your life, then you will agree with us that these little hairy things are capable of altering one's looks and personality from 'drab to fabulous' in an instant.However, one question that begs for answers from most clients, amidst their fears of having their expensive wigs falling off, is how to secure these wigs effectively to look glam and perfect all through the day.Whether you're out with friends at the cinemas, at the park, attending social functions or going for a swim, your wig needs to be properly secured to help you stay confident and fabulous all day long! We understand that many of you want a bit of added security when you wear your wigs, so today, we'll be sharing some fantastic ways on how to make your wigs feel extra-secure.
- Wig Caps
Wig caps are quite common, and they are perfect for you whether you've got hair or not. It is placed on the head while providing adequate grip to the scalp, underneath your wigs. It also serves as a protective barrier for your scalp, holding your natural hair in place and prevents your wigs from slipping.
>>It's a wig, Swiss Lace Macon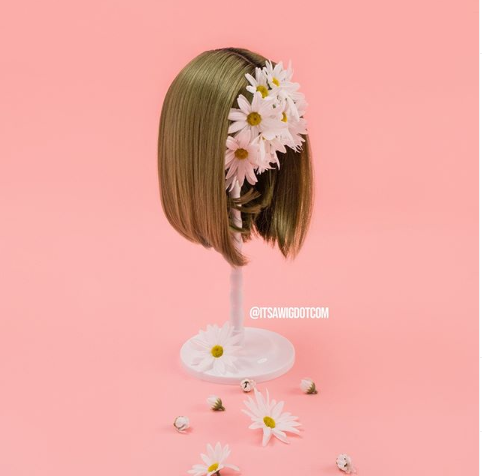 They come in three forms, the mesh, nylon and cotton forms. They are great for people with long and short hairs respectively. Few tips you should bear in mind are; you must get a wig cap that matches the color of your scalp, and it shouldn't be darker than your skin tone. Even if it doesn't match, you can use a concealer to lighten or darken your skin tone so as to complement your wig.
- Bobby Pins
Bobby pins are the oldest hair tools passed down from generations that have proven effective in securing your hair and wigs. They come in various lengths and designs suitable for different hair types, and they are quite cheap too.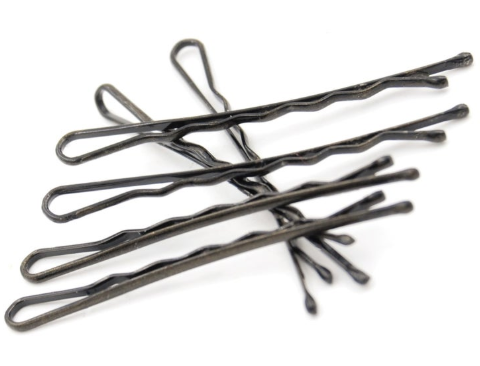 To get the best grip from bobby pins, ensure the wavy side is beneath when you attach it to your wig. It is important to note that Bobby pins provide a better grip when they are attached to your natural hair.
Ensure you purchase bobby pins that match the color of your wig, so they don't become visible underneath the wig. Ensure your hair is appropriately wrapped and pinned, so it doesn't exert so much pressure on your scalp. After pinning, you can use a hairspray to hold the sparse hair strands.
- Gel Bands
Gel bands are great for people with a sensitive scalp. They are soft on the scalp because they are made of gel-like materials that function to reduce the heaviness of your wig while giving you the comfort you desire.
They are worn underneath the wigs and help to set your wigs in place for longer hours. Gel bands can be used by people with or without natural hair. It also helps to prevent pressure sores and cushions the pressure points from the use of tight wigs. Gel band also makes wig-wearing more relaxing by dissipating body heat.
- Wig Grip Band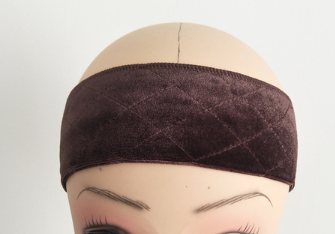 Wig grip is also quite popular and a great way to secure your wig, whether you have your natural hair or not. It can be worn under a scarf, turban, hat as well as wigs and keeps it very secure.
It mostly comes in the form of a velvet material, which is soft on the scalp, protecting sensitive scalps while the other part adheres to your hat or wig. It is comfortable and can be easily adjusted. It also functions to protect your edges from dryness and breakage, which is excellent for people trying to grow their natural hair.
- Attaching an Elastic Band
Well, if your wigs are slacking or you purchased one and discovered it was bigger than the size of your head, the elastic band is perfect for you. You can get an elastic material of a sizeable width and length and attach horizontally at the nape area of your wig.
It functions as a firm, flexible support securing your wig even while you go about your daily activities. If you need to remove your wig to cool off during the day, this is a perfect option for you.
It is gentle on your edges, which is beneficial for those trying to regrow their hair as it alleviates pressure and also prevents headaches and pains from an all-round tight wig.
- Wig Glues
Wig glues are great alternatives for people with alopecia and people suffering from hair loss as a result of cancer treatments. It is a clear colored roll-on adhesive that won't leave stains on your scalp. You can apply the glue around your scalp, before setting the wig on your head.
Wig glue is manufactured to be mild and washes off easily with warm water. The glue smoothly glides on the user's skin. You can pick your best from a range of beauty brands online with the best reviews.
- Wig clips and combs
Wig clips and combs are also a common feature used in securing wigs. They come in various designs and sizes. To secure your wigs with wig clips and combs, you need your natural hair and basic sewing skills. Start by sewing individual clips at different areas of the wig where you need a firm grip. You can start from the front and gently work your way to the back. Try not to use too many wig clips or combs and ensure you leave a few inches before you affix the next clip or comb.
Once the sewing is done, gently attach it to your natural hair and adjust where necessary. Ensure it isn't too tight to prevent headaches. This is a cheap way to secure your wigs!
>>Swiss Lace Sun Dance, 3NTT/Taro Bubble Tea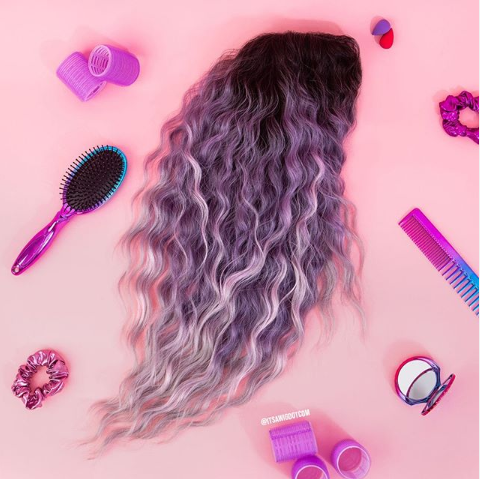 Now that you know how best to secure your wigs for your favorite hangouts and events, it's time to add more classy varieties of wigs to your wardrobe, and look more trendy this 2019!
You can visit our website at www.itsawig.com for more insightful tips and hacks on how to care for your wigs.
You'll be glad you did!